The cleaning and grain grading specialists.
GSSW are a family owned and operated business. Having been involved in broadacre farming for over 30 years they understand how important it is for your operation to have the highest quality seed.
Without clean seed you're putting yourself at a disadvantage from the get go. By starting the season with a full and vigorous seed, you are able to achieve a much higher yield than would have otherwise been possible.
At Great Southern Seed Works it is their mission to provide the best grain cleaning service available to farmers and growers in the Great Southern Region and Surrounds.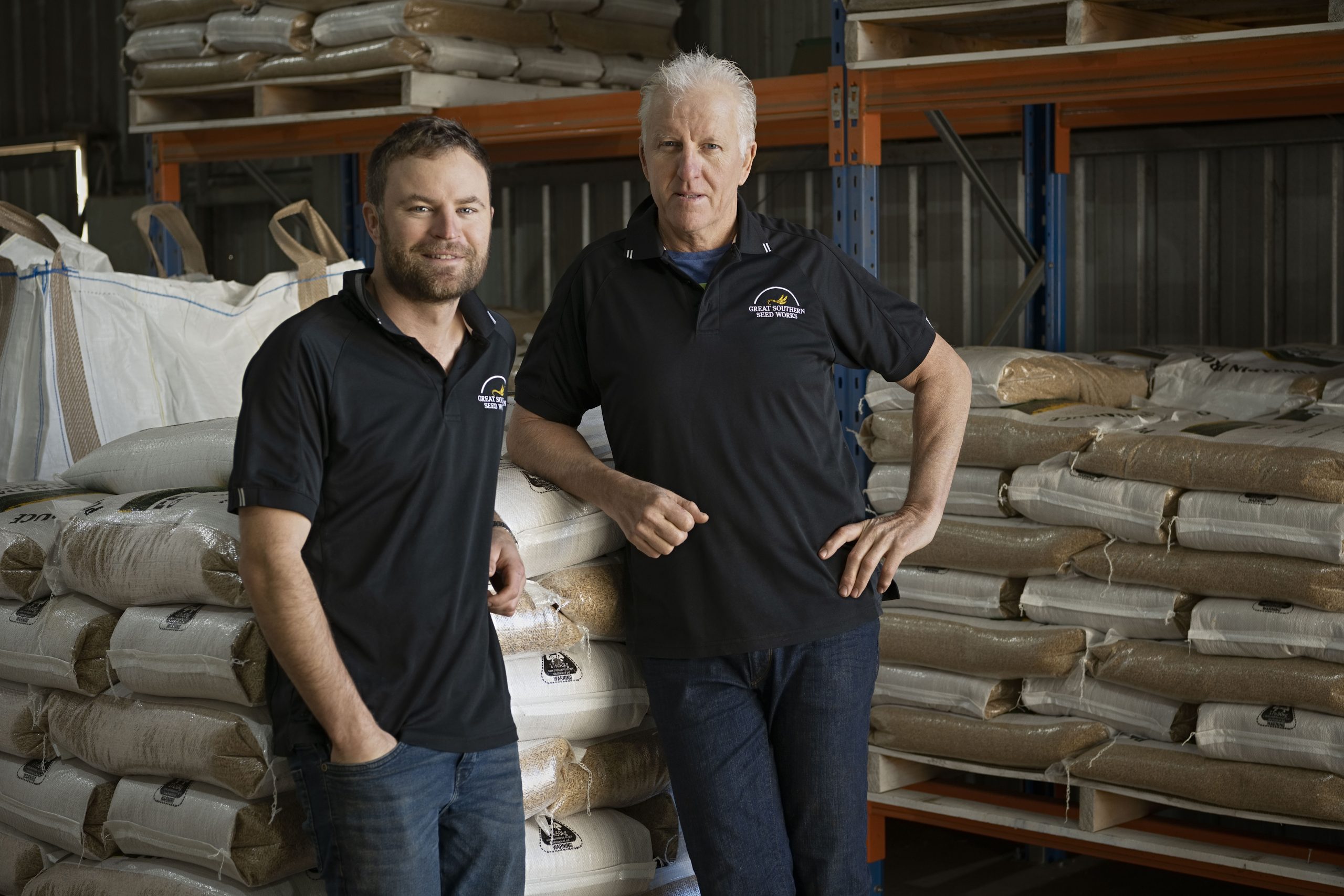 Why do we do what we do? Well… we just love it.
We enjoy being able to solve a problem for our clients and giving them the confidence to trust us with their product.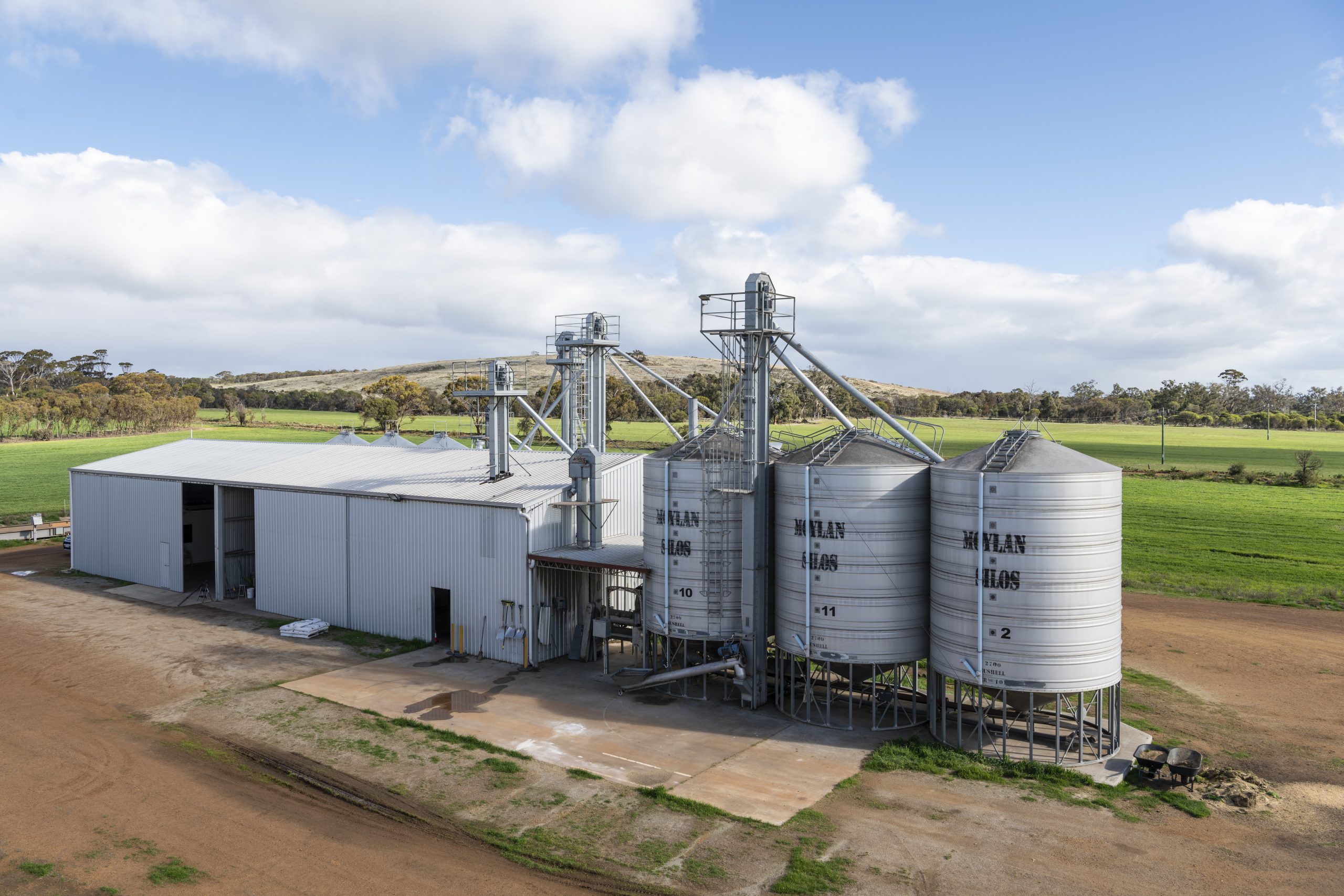 GSSW has developed a highly efficient grain cleaning facility that yields great benefits to all customers. They are able to clean all grain types and are renowned for achieving a high result.
The feed grains produced are of the highest standard and go through the same stringent cleaning process to give ultimate customer satisfaction.
They also have the ability to source certain types of grain varieties as customers require.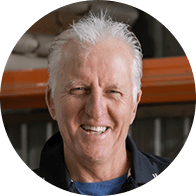 Bruce Johnson
Operations Manager
Bruce has been in the agricultural industry for 34 years and involved in the grain cleaning industry for 30 years. Bruce stands by the key to offering a great service is good communication skills and great customer relations.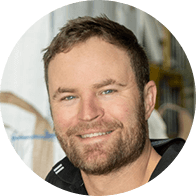 Broc Johnson
Farm Manager / Grain Operations
Broc has grown up and worked on the farm for the last 30 years. He also holds a trade certificate in vehicle body building and has served as the local President of the Wagin Action Group.

Australian owned
& operated

Over 30 years
of experience

Customer satisfaction guaranteed

Exceptional Service
Frustration a few years ago with seed cleaners led us to trying Great Southern Seed Works.
The service they have given has been exceptional. With modern cleaning systems, we are guaranteed to get clean graded seed back ready for sowing.
Their operation at Wagin has made seed cleaning a much smoother and easier operation for our business.
Dawson Bradford
Popanyinning, Western Australia

A Service Second to None
Running a cropping and livestock farming business in Wagin, Western Australia it's very important to us that the seed we plant every year is free of any chaff, small or foreign seeds.
We use Bruce and Broc Johnson at Great Southern Seed Works for all of our seed cleaning because the job they do is second to none.
We can rely on the seed being cleaned in a timely manner and to an excellent standard.
Xavier White

High Quality Seed
We've been getting all our seed cleaned at Great Southern Seed Works since the business started. Cleaning seed forms a valuable part of our integrated weed management strategy.
The quality of the cleaning job is fantastic, we seed with confidence knowing we're only planting high grade seed which gives the crops a good start.
Bruce and Broc are fantastic to deal with and are always accommodating, a pleasure to do business with.
We'll continue getting all our seed cleaned with GSSW.
Clayton South

Obtain top quality seed and grain.
Buying and selling most types of seed varieties.
Balanced nutrition for your stock and poultry.
Grain delivery to CBH or Unigrain.
If you have a question in regards to our services please use the contact form and we'll be in touch as soon as possible.
For a more immediate responce call Bruce or Broc. They would love to hear from you and are ready to help you out.
Business hours are:
7:00 am - 5:00 pm, Mon - Fri
(flexible hours during season)